HELLO YOUTUBE WELCOME TO HOW TO MAKE NEEDLEDROP BEFORE THE VIDEO STARTS REMEMBER TO SMASH THAT LIKE BUTTON AND SUBBSCRIBE AND TURN ON THE BELL AND CLICK ALL OF THE ADS ON THE VIDEO AND LEAVE A COMMENT BELOW SAYING USERNAME BROUGHT ME HERE AND THIS VIDEO IS BROUGHT TO YOU BY RAYCONS PLEASE BUY RAYCONS SNOOP DOGG AND SOME OTHER PEOPLE WEAR RAYCONS EVERY DAY AND ALSO USE NORDVPN OR ELSE YOU WILL GET VIRUSES AND YOUR ENTIRE FAMILY WILL BE SOLD ON THE DARK WEB
REQUIREMENTS:
---
Step 1
Record the album with an auxillery cable. I use FFmpeg doing this: ffmpeg -f pulse -ac 2 -i default out.flac. Some record players with USB ports, which includes my own, can save audio to a USB drive. Most record players don't, and even though mine does, it outputs everything to mono instead of stereo, so that's why I'm using an aux cord here.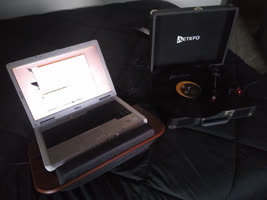 Step 2
Do whatever until the album ends.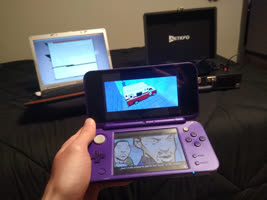 Step 3
Install Audacity because I forgot to before doing all of this.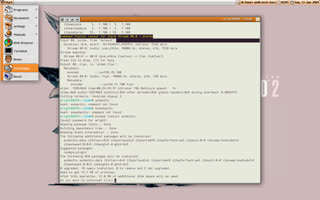 Step 4
Cut each of the tracks into their own files.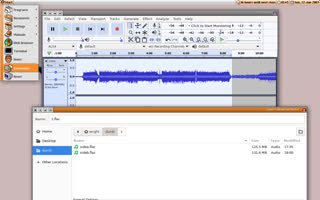 Step 5
Take a decent enough picture of the album, open it in Gimp, and grab it from the image using the free select tool.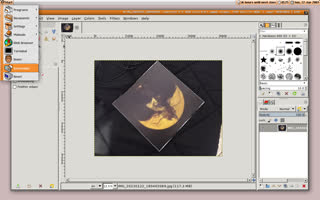 Step 6
Make a new 1:1 image that's fairly high resolution, paste the album cover into it, and then add anchors to each tip of the cover using the handle transform tool.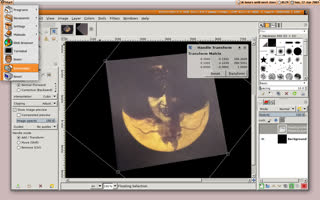 Step 7
Stretch the cover to fill out the whole image and export it. Depending on how bad the lighting is, you might mess with some of the properties.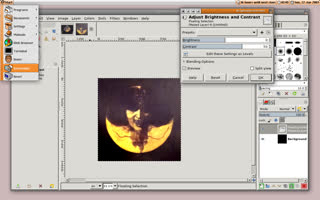 Step 8
Add tags to them and (possibly) convert them to MP3. I use a Python script for this but there might be better scripts for this purpose on Github or something.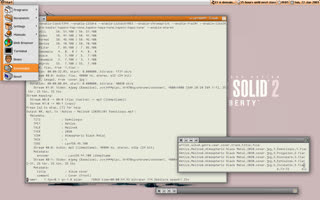 ---
In hindsight, I could've done a better job at filtering the image, but it's at least better than nothing.